I-CARE: Culture-sensitive care and support
Even now, caring for people from a different cultural background presents a challenge for many nursing staff. This is especially true when there are language barriers, but also when there is a lack of understanding for other cultures, and the resulting attitude towards medical treatment, care or support often leads to misunderstandings in the interaction between nursing staff and patients or their relatives.
The EU project I-CARE focuses on the intercultural aspects of care.
It is not only about patients with a migration background, but also about nursing staff from other cultural backgrounds. In order to strengthen competencies, training courses on intercultural communication and interaction for nursing staff are developed and implemented.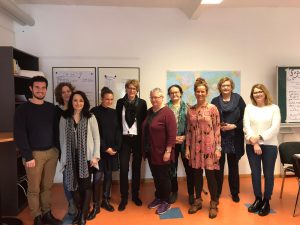 The kick-off meeting for the I-CARE project took place at the end of January in Göttingen. With the involved partners from Germany, Denmark, UK, Italy and Greece, die Berater work together with organisations with whom we have already successfully carried out projects in the health sector several times in the past. All the more reason for us to look forward to productive cooperation in I-CARE!
I-CARE: Culture-sensitive care and support