MILE – Networking of Stakeholders for the Integration of Migrants into the Labour Market in Tyrol
Representatives of the regional government of Tyrol, the regional refugee agency, the City of Innsbruck as well as associations and initiatives working on the integration of migrants accepted the invitation of die Berater® to a first networking meeting which was held online due to the pandemic. After taking over the role of the Austrian project partner in the transnational AMIF project MILE, the project team of die Berater® informed the Tyrolean integration stakeholders about the status of the project and the labour market trainings that started on 1 February. A second MILE course starts on 1 March.
The stakeholders responded very positively to the project and pledged their support in promoting the measures. In the coming months, a total of 130 migrants and people with a refugee background will take part in competence assessments, soft skills training and training in digital competence, receive support in their job search through application coaching and gain experience in the Tyrolean labour market through internships.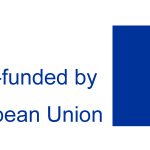 Further information on the project can be found in the projectfolder and on the project website.
MILE – Networking of Stakeholders for the Integration of Migrants into the Labour Market in Tyrol